Success Stories for 2017
See fantastic Minelab finds from our users or share your very own Minelab Success Story. We'd love to hear what people are discovering with their Minelab Detectors.
By submitting your story, you enter the Find of the Month competition where we give away a USD 250 voucher in Minelab products and assorted Minelab branded accessories to the winner.
Submit your story here.
CTX 3030
February 16, 2017 01:32am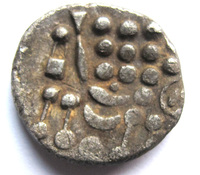 Living at the start of the Highlands in Scotland older finds are hard to come across although their are definite exceptions, with this in mind I have started attending rallys all over the UK when work & finances allow. During ...
Sovereign GT
February 14, 2017 07:15am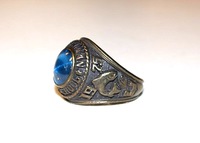 Reunited! 39 years ago, right out of bootcamp, 22 year Navy Veteran Allan Puckett lost his 1975 Ketchikan, AK High School ring playing frisbee at the beach in La Jolla, CA. Well, yesterday I was fortunate enough to find it while metal detecting ...
GPX 5000
February 13, 2017 02:18am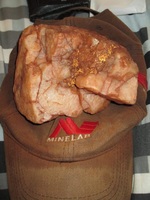 It was a hot summers day in WA when I decided to go for a swing in an area 20 mins from town that has been done to death with detectors ever since they were introduced. It was once a rich ...
CTX 3030
February 11, 2017 09:33am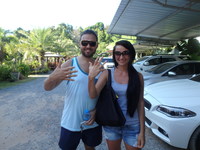 I got a message from a couple that had lost a ring on Koh Lanta. Koh Lanta is just under a 3 hour drive from me. I was still at work but I messaged back and told Roman from Canada that ...
SDC 2300
February 09, 2017 01:01am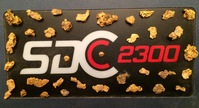 My name is Karla and I am 73 years young. I received my new Minelab SDC 2300 from Gerry's Metal Detectors only 3 weeks ago and have already found over 50 gold nuggets with it. Thank you Minelab for making the best gold ...
CTX 3030
February 06, 2017 11:53am

Lost on a Sunday afternoon run. The couple turned the house upside-down thinking it may have been somewhere. Then came the recollection of movements that led them to a hilly park track. After searching without success, they contacted me thinking ...
Excalibur II
February 03, 2017 10:29am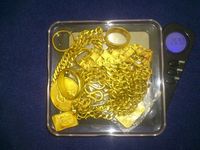 Here is a story about what happened to me a couple of years ago. Among this lot of 24k finds is a 140g 24k chain with a Chinese horoscope pendant of a horse. I found this in the middle of ...
GPZ 7000
February 03, 2017 10:18am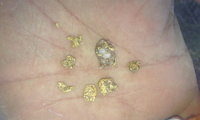 Last December 2016, we went to the Sonora desert for look for nuggets. I had never looked for gold nuggets only relics. I remember that morning my friends told me where I should look for it. I started using the GPZ 7000 ...
CTX 3030
January 31, 2017 05:01am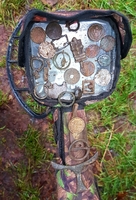 en France le CTX est un détecteur boudé par beaucoup tant mieux pour moi! une sortie sur un site très chassé sur un endroit moyennement pollué avec le disque de 17 pouce! la photo ...
X-TERRA 705
January 30, 2017 11:50am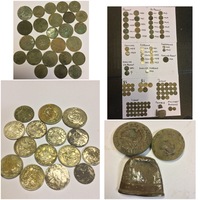 I was detecting a footpath opposite an old paddock. This old fella came over and told me to go in the paddock because there was a church there back in the 1800's that burnt down in the 1950's. I found ...
Found 40 Results, displaying 1 to 10