Success Stories for 2017
See fantastic Minelab finds from our users or share your very own Minelab Success Story. We'd love to hear what people are discovering with their Minelab Detectors.
By submitting your story, you enter the Find of the Month competition where we give away a USD 250 voucher in Minelab products and assorted Minelab branded accessories to the winner.
Submit your story here.
CTX 3030
June 08, 2017 05:47am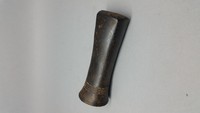 Hello from the North East UK . Over last 3 years we have been finding Bronze age items on one of our permissions. We even went to the extreme of the farmer cutting the reeds down in a field. Also my Farther ...
Excalibur II
June 07, 2017 12:30pm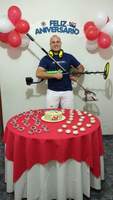 Quero aqui compartilhar a minha felicidade por utilizar um equipamento de ponta da Minelab para detecção de metais em praias, como o famoso Excalibur II. Em 4 dias recuperei meu investimento, em 3 meses já encontrei vá ...
X-TERRA 705
June 07, 2017 11:25am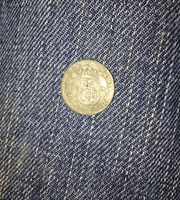 I was detecting a local farm field where I have found very early buttons and coins when I stumbled upon a great signal. I carefully dug the whole and realized my target was not in the whole anymore. I found ...
CTX 3030
June 05, 2017 01:49am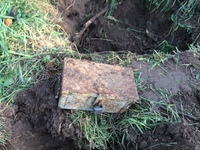 A couple contacted me about some valuable items that were apparently buried on land that they now owned. A family member that had amassed many items was ill and was supposed to show his longtime friend where these items were ...
GPZ 7000
June 02, 2017 12:55pm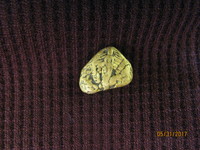 I recovered this 2.4 penny weight (dwt) nugget while metal detecting in Nevada over the 2017 Memorial Day weekend using a Minelab GPZ 7000 (an incredible machine) at a depth of over 14 inches. Upon initial cleaning to remove dirt and caliche, I was ...
E-TRAC
June 02, 2017 12:37pm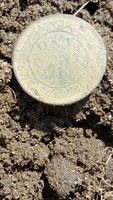 Found an 8 inch deep 1898 Canadian large cent with my E-TRAC yesterday in my own yard in Michigan. The house was built in 1952, I don't have a clue how it got there. I almost didn't dig it 'cause it ...
Excalibur Series
June 02, 2017 04:05am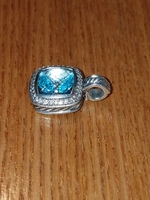 The very first time I waded in the surf I found my first jewelry with real diamonds and a topaz. I can't say enough good things about my Excalibur 1000 it is by far the best performing detector in the ...
X-TERRA 70
May 30, 2017 06:36am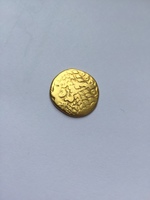 I was always in awe of fellow club members who started their sentence with the words "When I found my first gold item...." Now I've joined their club with this c.150 B.C. - c.50 B. ...
CTX 3030
May 30, 2017 05:35am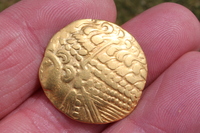 A few weeks ago, I was searching an area of river dredging and drainage development. Having spotted numerous old bones, shells and bits of pottery, I thought this would be a cool place to search. I have searched the same ...
CTX 3030
May 29, 2017 09:57am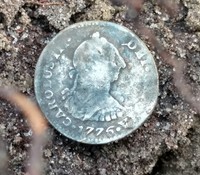 We were searching for Benidict Arnold's lost taven, it happened that we had already had the permission and we're way off on an old map. We went back after two unsuccessful attempts in snow and rain. The first ...
Found 123 Results, displaying 1 to 10