Success Stories
CTX 3030
See fantastic Minelab finds from our users or share your very own Minelab Success Story. We'd love to hear what people are discovering with their Minelab Detectors.
By submitting your story, you enter the Find of the Month competition where we give away a USD 250 voucher in Minelab products and assorted Minelab branded accessories to the winner.
Submit your story here.
CTX 3030
May 24, 2017 05:32am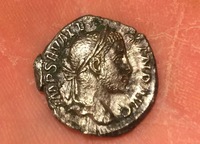 I was on a club dig and didn't have a signal for a while. Then around 2pm I uncovered my first silver denariu. I was absolutely shocked to find such a stunning coin. Jason – England, UK.
CTX 3030
May 16, 2017 11:18am
Portuguese: Me dei bem. Bateu id 12.42 cavei pensando numa pratinha.aliança 18k de 21 gramas trabalhada com fitete de ouro branco e com 15 brilhantes.total da caçada do dia 4 alianças 18k pesando 36 gramas. mostrando o ...
CTX 3030
May 16, 2017 05:27am
I was just wanting to share with you my good fortune that I experienced with your Minelab CTX 3030. Previously I was the owner of an XP Deus and recently I haven't been pleased with its overall performance (especially on ...
CTX 3030
May 10, 2017 01:27am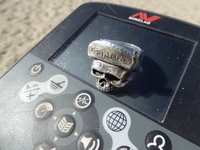 I received a call from Antony last night, he was desperate about his ring he lost at the beach just an hour earlier. I told him I would go as soon as I finished my dinner, knowing that the sooner ...
CTX 3030
May 09, 2017 12:22pm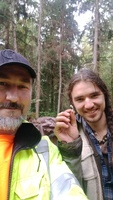 This week I received a call from an arborist from Bainbridge Island. He and his tree maintenance crew were doing some work at a customer's property, climbing trees, when he noticed he was missing his prized ring. It ...
CTX 3030
May 09, 2017 09:26am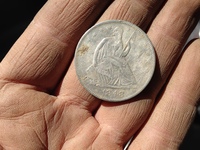 I have been working a lot lately and haven't had time to hunt. My hunting partner had been asking me for weeks to hunt so finally I decided to go door knocking with him at some old farmhouses. We ...
CTX 3030
May 09, 2017 07:16am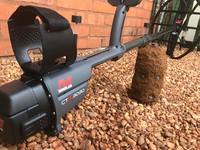 We were hunting last week on a very known place here where the Batalle of Avay happened. We found lots of bullets and huge peak signal ! Very unusual , was a big target!!! from 1868. Renato – Paraguay.
CTX 3030
May 09, 2017 03:45am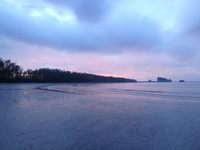 I made it for the 6am low tide at a beach close to me. I got there just before 6am and left just before 9am and did very well for 3 hours. It was a great bit of exercise with some ...
CTX 3030
May 09, 2017 02:37am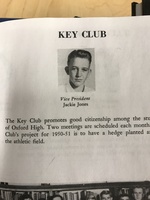 I gained permission for a 1930s golf course in the beginning of April of 2017, just a Month after purchasing my Minelab CTX 3030. I can say that I have completely fallen in love with this amazing machine! Near the middle of ...
CTX 3030
May 09, 2017 01:15am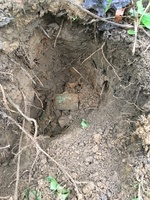 I was invited to tag along on a detecting adventure in central Virginia. I'd never had the opportunity to detect in an area so rich in history. I purchased a new 17" coil for my CTX so that I ...
Found 457 Results, displaying 1 to 10