CTX 3030
See fantastic Minelab finds from our users or share your very own Minelab Success Story. We'd love to hear what people are discovering with their Minelab Detectors.
By submitting your story, you enter the Find of the Month competition where we give away a USD 250 voucher in Minelab products and assorted Minelab branded accessories to the winner.
Submit your story here.
CTX 3030
November 22, 2017 05:22am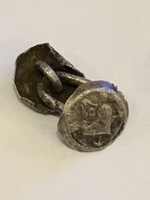 I was on a dig with the Southwest Detectorists on 19th November and this little beauty came up, right at the end of the day, It been identified as a Charles the second marriage cufflink. Birdy - United Kingdom
CTX 3030
November 21, 2017 04:59am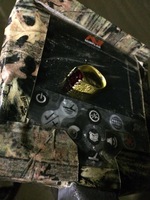 In a rainy night at the beach of Santos already to go home, a last movement with my CTX 3030 17" coil I hear a good signal and a surprise, that's beautiful ring. Urukatattoo - Brazil
CTX 3030
November 21, 2017 01:59am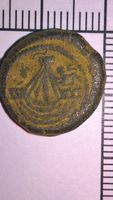 After my CTX 3030 Broke down, I thought that was it, no more detecting for me till I could afford a new one, Thanks to the kind help of Minelab my kit was repaired, When I returned to the ...
CTX 3030
November 20, 2017 12:27pm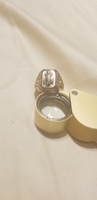 Some friends wanted to go hunt a local lake and I was like let's hit this one beach so we met up a little before noon, the wind was a sustained 40 mph with higher gust it was in ...
CTX 3030
November 20, 2017 07:28am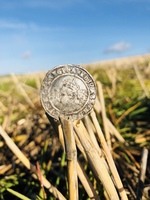 I was out with southwest detectorist , I uncovered a hammered silver , lizzy six pence around 15 inches deep with the CTX 3030 and the 17 inch coil I was amazed it was unclipped and in amazing condition Jason Baker - England, UK
GO-FIND Series
November 17, 2017 11:36am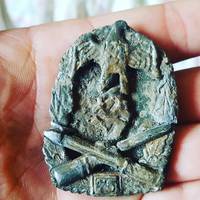 So I have been using a Minelab GO-FIND 60 as it was bought for me as a gift I have been detecting with it for almost a year when I found an old pow site and well from ring ...
GO-FIND Series
November 16, 2017 02:07am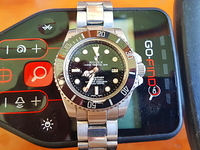 Some day i was detecting on a site were the people trow a lot of sand. trash sand and trash stones, and find that great Rolex XD Gatinhitoluz YOUTUBER - Mexico
CTX 3030
November 14, 2017 04:12am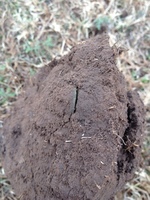 Just wanted to share my first hunt with the CTX 3030 yesterday morning. I am a long-time Explorer user, and just recently upgraded to the CTX. I've spent the last week reading/studying, and talking with a couple of hunting partners who hunt the CTX as well as a couple of great guys/CTX users on the forums -- trying to wrap my head around the machine and all the different settings and functions.
Safari
November 14, 2017 01:21am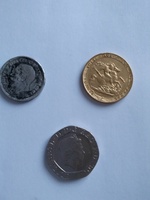 On Saturday 11 November Hyndburn metal detecting group held a rally in the ribble valley. Which I attended with 4 members of the Blackpool club. The rally was well organized and the land available was some ...
GPZ 7000
November 13, 2017 09:29am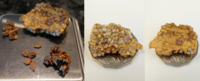 I am a big believer in research versus reward and I have proven this over and over again. In this modern age time is precious and I see to many people in the field simply picking spots thru no more than a simple drive by.
Found 2,256 Results, displaying 1 to 10