Success Stories
CTX 3030
See fantastic Minelab finds from our users or share your very own Minelab Success Story. We'd love to hear what people are discovering with their Minelab Detectors.
By submitting your story, you enter the Find of the Month competition where we give away a USD 250 voucher in Minelab products and assorted Minelab branded accessories to the winner.
Submit your story here.
CTX 3030
January 16, 2017 09:44am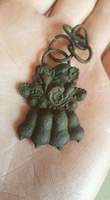 After walking 2.2 miles into the woods and discovering a village from the colonial era.... this was one of the many amazing discoveries I made with my CTX 3030!
Nathan - RI, USA.
CTX 3030
January 16, 2017 03:42am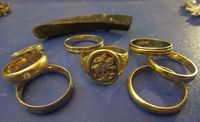 Every time I take this detector out I learn something new. As more and more hunters have gotten into the hobby my finds were decreasing. One beach I hunt is full of rusted foreign coins. A day's hunt can ...
CTX 3030
January 12, 2017 07:41am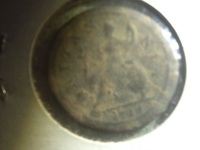 Went to a old spot after purchasing CTX 3030 and found my oldest coin 1714 King George in great shape!
Kurt - PA, USA.
CTX 3030
January 11, 2017 10:59am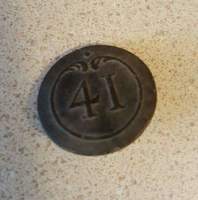 So, I've owned the Minelab CTX 3030 for just two months and have filled 3 pages in my new collections book with amazing finds!!! From a near mint 1944 Walker and an Ottoman Empire Coin to a 41st French Regiment button from ...
CTX 3030
January 08, 2017 04:23am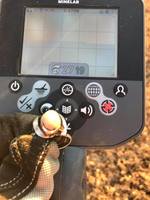 I got my CTX 3030 on January 21 2016(My first detector ever!). I've been out a few times so far and found a little clad. It has been very cold here this week in Northeast Oklahoma, I decided to head out ...
CTX 3030
January 06, 2017 11:52am
Out detecting the beach by Steel Pier in Atlantic City New Jersey on March 25th 2016 at low tide. I had a strong hit on the CTX 3030. Dug down about nine inches and this beautiful victorian brass lady appeared. Probably a ...
CTX 3030
January 06, 2017 11:23am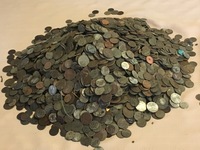 Many hunts every few days for exercise. Schools, parks, & fields. There must be millions of coins spread all across the world. There were also rings of gold and silver!
scrapologist - CA, USA.
CTX 3030
January 03, 2017 02:32am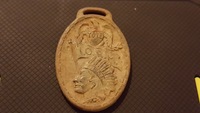 I went hunting with a buddy to a small old mill community in northeast Georgia that we have been hunting on and off for a while now. We have found some really cool stuff and plenty of older coins. Well, ...
CTX 3030
December 27, 2016 01:33am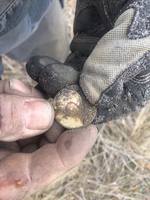 Myself and the DA Crew hit some very old and historic woodlands and fields here in Southern NJ. It was a long day of pull tabs and square nails. We were ending our day in a field which had seen ...
CTX 3030
December 25, 2016 12:07pm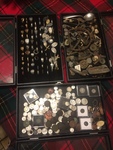 This year was a great year detecting. I used my CTX 3030 every time I went detecting. I found 22 gold and 38 silver rings. Numerous gold and silver charms. 89 silver coins lots of historical items including revolutionary and civil war items. I ...
Found 420 Results, displaying 1 to 10