Success Stories for 2017
See fantastic Minelab finds from our users or share your very own Minelab Success Story. We'd love to hear what people are discovering with their Minelab Detectors.
By submitting your story, you enter the Find of the Month competition where we give away a USD 250 voucher in Minelab products and assorted Minelab branded accessories to the winner.
Submit your story here.
CTX 3030
January 22, 2017 07:54am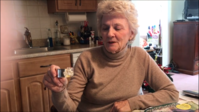 I was detecting with my CTX 3030 on the beach in Atlantic City when a nice tone rang out. Dug the signal and found a silver engraved bracelet. Turns out this was a special bracelet that was given out during the ...
CTX 3030
January 18, 2017 12:49pm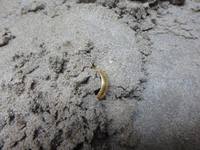 A 1 Baht Thai gold ring found on a beach in Southern Thailand with the Minelab CTX 3030. 15.2 grams of 99.6% gold. I recently went on a family vacation to an island in Southern Thailand over the New Year holiday. While I was ...
GPZ 7000
January 18, 2017 03:06am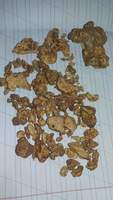 I have been prospecting natural gold for several years. I found these golden nuggets with my GPZ 7000. These were located almost in one place. The biggest one was 92gr and dug from 66sm. Total weight of golden nuggets were 324gr ...
Explorer XS
January 17, 2017 11:28am

I was invited back to a friend's permission we had previously found hammered coins on. The day started slow with only 2 signals, both being small pieces of scrap lead, so I decided to go to the adjacent field. ...
CTX 3030
January 17, 2017 09:11am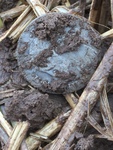 I had done this field on a few occasions with the best find a 1745 George II copper Farthing. I had given up on the field but when out on a club dig with Toddy's digs in the borders, I ...
X-TERRA 705
January 17, 2017 06:57am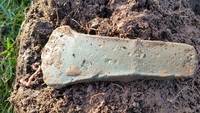 My friend Adrian had secured another new permission for us to detect on and being so close to both our houses we were eager to get out and detect. We looked at the old maps and even though there was ...
E-TRAC
January 17, 2017 06:06am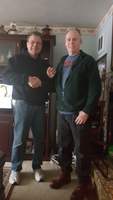 Lost for 10 years the class ring returns home :) Once I got it home and cleaned it the best I could, I called up Colerain High School told them I found a 2009 class ring, I gave them the name SAM with ...
CTX 3030
January 16, 2017 09:44am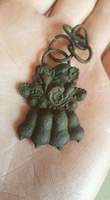 After walking 2.2 miles into the woods and discovering a village from the colonial era.... this was one of the many amazing discoveries I made with my CTX 3030!
Nathan - RI, USA.
CTX 3030
January 16, 2017 03:42am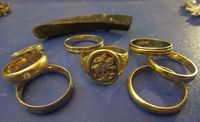 Every time I take this detector out I learn something new. As more and more hunters have gotten into the hobby my finds were decreasing. One beach I hunt is full of rusted foreign coins. A day's hunt can ...
GO-FIND 60
January 15, 2017 04:03am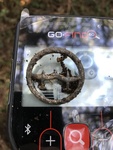 Nelle ultime settimane in un paio di uscite veloci in una zona di passaggio fronte WW2 grazie al mio GO-FIND 60 sono riuscito a trovare molti oggetti particolari fra i quali spiccano queste due spille.. La prima purtroppo danneggiata è una ...
Found 27 Results, displaying 1 to 10