Minelab Times Archive for 2016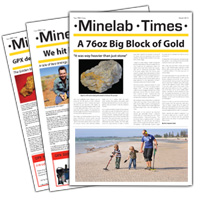 Hardcopy versions of the Minelab Times are no longer published but you can download all past editions of this newsletter by clicking the links below.
If you would like to keep up to date with the latest Minelab news, please subscribe to our eNews here.
Sorry, there are no news articles for "2016"