RSS Feed
Events
23 Aug 2014 - 23 Aug 2014
The Toronto Metal Detecting Club and Radioworld are proud to present the FIRST ANNUAL PIGnDIG Metal Detecting Hunt
Woodbine Beach Park - Toronto, ON on Saturday August 23, 2014
The Toronto Metal Detecting Club and Radioworld are proud to present the
FIRST ANNUAL PIGnDIG Metal Detecting Hunt being held at Woodbine Beach Park - Toronto, ON on Saturday August 23, 2014.
This promises to be the BIGGEST AND BEST HUNT ever seen in Canada and we invite EVERYONE to participate!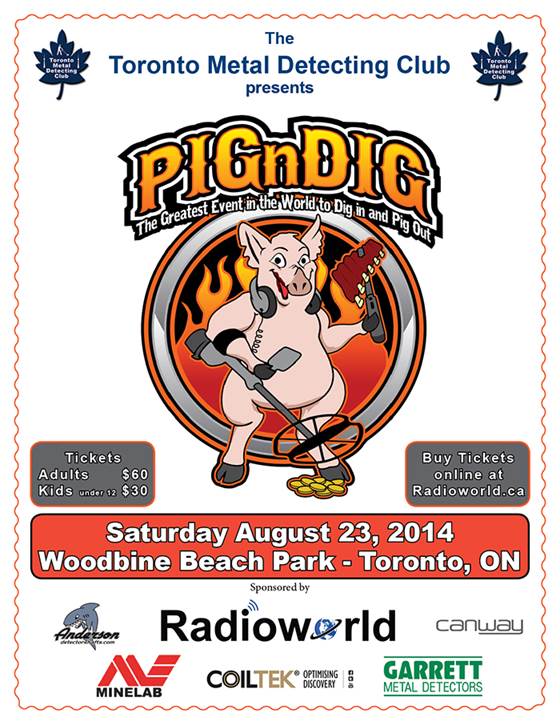 Event Details:
Organized Hunts with GREAT FINDS – Metal Detecting GAMES AND CONTESTS
AWESOME pulled pork lunch provided (yes this will be a fully roasted pig)
Complimentary Tim Horton's Coffee and TimBits to get your morning started
Giveaways, prizes and a chance to win Metal Detectors from Minelab and Garrett
Event Hosts: Steve Zazulyk, Tim Pacan and Jack Summers on behalf of the Toronto Metal Detecting Club.
Tickets for sale on Radioworld.ca http://radioworld.ca/events-c-788_875.html?filter_id=121