RSS Feed
Events
12 Mar 2011
Minelab Americas Training Day - Dewey, AZ USA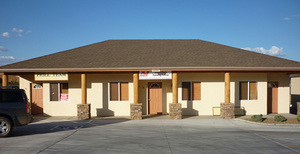 Have a Gold Detector and not sure how it works?
Or need a bit of help with detecting techniques or the best settings?

Join us on Saturday March 12th 2011 for a full day of training and Metal Detecting in the gold rich Bradshaw Mountains of Arizona.

Training is limited to 20 detectorists to ensure that everyone has one on one time with members of the Minelab team or other instructors. The training will begin at the Minelab Training center in Dewey Arizona before heading into the field at GPAA claims for hands on training and hunting until around 5:00pm.

When: 12th March 2011, 8am
Where: 1191 Old Chisholm Trail, Dewey Arizona, 86327
Directions: Turn left onto Old Chisholm Trail from Country Club Blvd 2nd drive way on the left.

Places are limited, to join us please call 630-401-8154 to reserve your spot.

What to bring:
Your favorite gold detector
Recovery tools (pick, rare earth magnet for your pick, plastic scoop, crevice tool)
Spare batteries
Sack lunch and plenty of water or soft drinks (Please no alcoholic beverages)
Something to put your finds in (35mm film canister or the like that has a secure lid)
Pen and paper for note taking during the day. The little spiral pads work great for field notes

The claims that the GPAA are allowing us to use are accessible by two wheel drive vehicles with good clearance, but are not advisable for passenger car travel. If you only have a passenger car transport please let us know when you reserve your training spot. We will do the best we can to help you get to the claims.

All outings are weather permitting and if cancelled will be rescheduled when possible.
More dates will be coming soon, so remember to regularly check www.minelab.com/events-1 for a date that is convenient for you.

There is no charge for these events! For more information please call 630-401-8154.