Treasure Talk
Welcome to Treasure Talk, Minelab's metal detecting blog. We've handpicked the very best and most knowledgeable contributors to present regular metal detecting blogs on topics close to their heart. Plus we're asking you to join in and make it a conversation.
Our bloggers share their product knowledge, detecting experience, personal tips and tricks and anything else they want to discuss that might be of interest to the detecting community.
To contribute you will need to create a Minelab login here.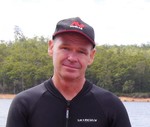 I love getting down to the beach on a warm summer's morning - calm seas, sunshine and the chance to pick up some recently dropped goodies. What really excites me though is seeing on the weather forecast that a storm is brewing and the winds will be coming from the right direction to cut the beach back!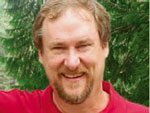 A few years back, I was remarking to some friends that it would be really great if Minelab made a high sensitivity VLF metal detector. The Eureka Gold was a fine machine but at the time I was saying this I knew the technology had advanced and there was an opportunity for a research and development oriented company like Minelab to make a state-of-the-art metal detector within this category.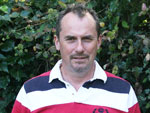 Today I'm going to reveal a technique used by many successful detectorists who search for ancient coins and artefacts. This technique utilises the greatest tool at your disposal - your eyesight.
You will also need to learn to recognise common pottery throughout different periods of history; Google is great for this.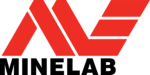 The GPZ 7000 has set a new benchmark for sensitivity over a very broad range of gold nuggets. However, a by-product of its exceptional sensitivity to gold nuggets is increased susceptibility to soil anomalies and unwanted interactions with the ground matrix. One such unwanted interaction is with the conductive (salt) elements of the ground.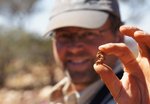 It has certainly been a busy year for me so far, with not as much detecting time as I would like. Still I have been getting out a little and thought it was time to share a few photos.
My first couple of bits were found with the Minelab GOLD MONSTER 1000 (GM 1000) on some scouting runs. I am liking this detector as a grab and go unit for checking areas out quickly. I am not trying to hunt for max performance but instead looking to cover a lot of ground quickly to check things out. I have learned the GM 1000 auto sensitivity actually suits me well for this. I just fire up the detector in All Metal Mode, full volume, and start with auto sensitivity set at Auto+. Then I just start swinging. If noise intrudes (usually in salt areas), I will back down to Auto (there are just two Auto settings available Auto and Auto+).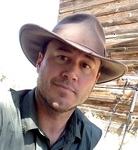 In this blog, I will talk about where to search for old coins and relics once you've found a site worth searching. There is a lot to think about once you arrive at a new location. You should take a look at the lay of the land and try to figure out who lived there, and why. Knowing some of these simple things along with taking a look at some basic human needs and habits will help put you on the treasure instead of wondering around aimlessly, hoping to hit a good target.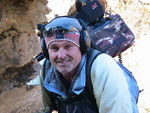 Hi there fellow gold hunters. I was recently approached by Minelab about whether I would be interested in trialling the new Minelab GOLD MONSTER 1000 (GM 1000) in my New Zealand conditions and give a product review. For me that was a no brainer...absolutely, YES!
The GM 1000 is an entry level gold hunting detector to which Minelab have focused on simplicity in its set up and operation. Basically it's a 'switch-on-and-go' detector with automatic settings to get the newbie up and running straight out of the blocks. Operating at 45kHz, it's going to be very sensitive.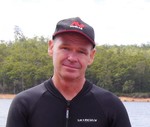 My metal detecting year is basically divided into two seasons: winter, when I detect old parks and town sites looking for old coins and relics; and summer, when it's time to hit the beach and water for jewellery and coins. I am fortunate that I live near the coast as well as having a large river system where people swim and partake in other water-based activities.
However, you don't have to live near the coast to go water hunting. You can go to large inland lakes, old town sites located on rivers where there would have been trade and commerce along the river bank, or even smaller rivers and streams with a local swimming hole. All are good places to search for lost jewellery, coins and relics.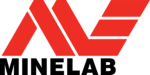 We are pleased to introduce John Wilson (kiwijw) as a new member to Minelab's Treasure Talk blog.
John is a New Zealander (Kiwi) and currently resides in the beautiful Otago Lakes District town of Queenstown in the South Island of New Zealand. (known as the adventure capital of the world).
As a child, John always had an interest and fascination in the early pioneer settler days of New Zealand and the way the settlers made a hard living from scant beginnings. The adventures, discoveries and exploration of a new land. Incomes and livelihoods etched out of a hard and often harsh landscape. It took a certain person or couple to make it work.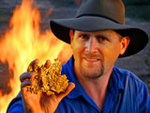 Before I go any further, I think it needs to be clarified exactly what the GOLD MONSTER 1000 (GM 1000) actually is and where it fits in the Minelab line up of gold-centric metal detectors. Before 1995 the only style of detector available for gold prospecting was a VLF-type detector of which there were several brands offering various detectors based around a common theme, namely single frequency machines ranging from 6kHz to up to 71kHz. Generally speaking, the higher the frequency the better the sensitivity to small gold, but proportionally the ground signal will also increase. Minelab were leaders in this field thanks to well-designed electronics but also lead the way with very well designed automatic ground balance systems which 'ironed out' ground signals significantly, allowing target signals to be readily heard.
Found 355 Results, displaying 1 to 10