Treasure Talk
Welcome to Treasure Talk, Minelab's metal detecting blog. We've handpicked the very best and most knowledgeable contributors to present regular metal detecting blogs on topics close to their heart. Plus we're asking you to join in and make it a conversation.
Our bloggers share their product knowledge, detecting experience, personal tips and tricks and anything else they want to discuss that might be of interest to the detecting community.
To contribute you will need to create a Minelab login here.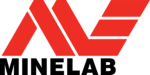 We are pleased to introduce John Wilson (kiwijw) as a new member to Minelab's Treasure Talk blog.
John is a New Zealander (Kiwi) and currently resides in the beautiful Otago Lakes District town of Queenstown in the South Island of New Zealand. (known as the adventure capital of the world).
As a child, John always had an interest and fascination in the early pioneer settler days of New Zealand and the way the settlers made a hard living from scant beginnings. The adventures, discoveries and exploration of a new land. Incomes and livelihoods etched out of a hard and often harsh landscape. It took a certain person or couple to make it work.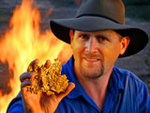 Before I go any further, I think it needs to be clarified exactly what the GOLD MONSTER 1000 (GM 1000) actually is and where it fits in the Minelab line up of gold-centric metal detectors. Before 1995 the only style of detector available for gold prospecting was a VLF-type detector of which there were several brands offering various detectors based around a common theme, namely single frequency machines ranging from 6kHz to up to 71kHz. Generally speaking, the higher the frequency the better the sensitivity to small gold, but proportionally the ground signal will also increase. Minelab were leaders in this field thanks to well-designed electronics but also lead the way with very well designed automatic ground balance systems which 'ironed out' ground signals significantly, allowing target signals to be readily heard.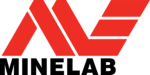 With any gold detector, setting the Sensitivity correctly is critical to obtaining maximum detection depth on targets, finding smaller targets and ultimately recovering more gold in difficult soil conditions!
If you set the Sensitivity too low when reducing noise, then you will miss detecting the deeper targets, but if you set the Sensitivity too high, you may make the detector unstable and therefore unusable through detecting too much ground mineralisation or 'noise', 'hot' rocks and EMI.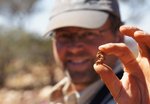 I am fortunate to have been involved in the testing of the new Minelab GOLD MONSTER 1000 prior to its release. One benefit is that I have seen the questions that others have posed about the detector, and now I can answer a few of them...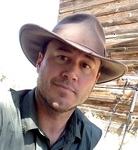 In all, 99.9 percent of my metal detecting takes place on private property, and there are a few good reasons why. My number one reason might surprise you: antiquities laws and other government regulations. You see, if you find something awesome on public lands, there's a really good chance you won't get to keep your find and an even better chance that you'll have to pay some sort of fine for disturbing endangered snail habitat or something else.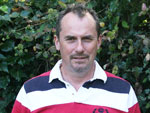 Late last year I finally managed to get a trip Australia. This was primarily a business trip but I included a second week to get a taste of Australian gold prospecting.
The state I was visiting was Southern Australia, not an area well know for finding nuggets like those of Victoria or Western Australia. But that's where I had an ace up my sleeve; I have good friends Trevor Ferraresso and Trevor Clark who knew where to take me to maximise my chances.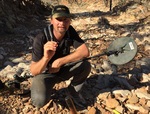 Since the CTX 3030 detectors release it has most certainly proven to be the Rolls Royce of the coin and treasure detectors, providing excellent target retrieval abilities. The power in this unit has opened up more opportunities from land to sea in all regions of the globe.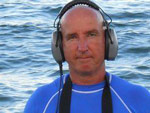 Every May I look forward to packing my metal detector and heading to a Go Minelabbing event, also known as International Metal Detecting day. I have now attended and been a guest speaker on every Go Minelabbing day, from Atlantic City New Jersey to the Quad cities Illinois.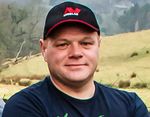 For those of you that don't already know, Sharon and I were involved in a very serious road traffic accident in England during November 2016. We were actually on our way to detect at a 'Coil to the Soil' dig near Doncaster and were greatly looking forward to some serious detecting and meeting a lot of our friends south of the border.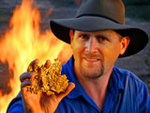 Like all things new, it takes time for results to feed back into the general community. Overall, there have been some very good reports from people using the GPZ 19 coil. Early adopters who have been tough enough to brave the heat of summer here in Australia have been reaping the rewards, as well as fast-tracking their experience levels for when the weather cools off, come Easter time…
Found 347 Results, displaying 1 to 10