Success Stories for 2017
See fantastic Minelab finds from our users or share your very own Minelab Success Story. We'd love to hear what people are discovering with their Minelab Detectors.
By submitting your story, you enter the Find of the Month competition where we give away a USD 250 voucher in Minelab products and assorted Minelab branded accessories to the winner.
Submit your story here.
E-TRAC
March 24, 2017 04:27am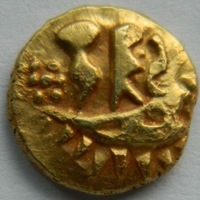 It was a cool day in December, our last dig before Christmas. I took a very large chocolate coin with me to play a joke on our Chairman, Richard Amiger. It was a quiet day with not many signals from ...
Excalibur II
March 21, 2017 12:43pm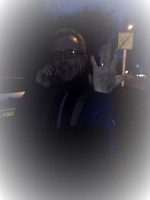 What started with helping someone to find a lost item became a big operation in a few years. We already recovered 34 lost rings this year. We help people voluntarily to recover lost items. Last week was a special one, a ...
Safari
March 21, 2017 08:43am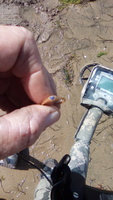 Week number two owning a Minelab Safari. I found a medieval style gold ring in the low tide wet sandy mud at a salt water beach (lots of black sand) and amongst LOTS of trash. I initially thought it unlikely ...
CTX 3030
March 16, 2017 09:32am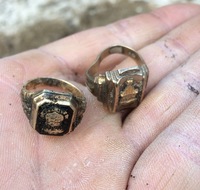 It had just rained and the weather was getting cold. I was detecting a drained lake for an hour before I got a faint broken signal. I decided to dig a scoop of dirt and check signal again. The signal ...
Eureka Gold
March 16, 2017 02:55am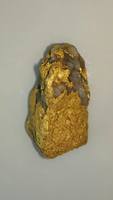 I looked outside the window and the weather was fine. Beside me I have two bags which are already packed, and ready to go because the day is the day , we got ready to go to a gold mine called ...
CTX 3030
March 10, 2017 09:35am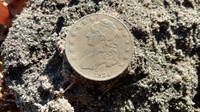 While hunting deep in the pinelands of NJ, Bob Brown and myself used our CTX 3030s. My first signal was 12-44 and out popped a beautiful silver half dollar 1838. Our next two finds were a 1783 Reale and another 1783 Reale. To ...
X-TERRA 705
March 10, 2017 09:05am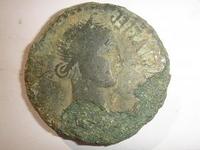 I thought this might be an interesting little testimonial due to the fact I am some 4000 miles away on the other side of the Atlantic but we still share the same passion and excitement about our finds. My story takes ...
CTX 3030
March 06, 2017 12:03pm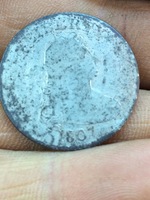 I went out to a woods location. There was a few homes there in the early 1800's. I got a 12:46 on my CTX. I dug the target and popped out the plug. It was a 1807 draped bust quarter. It is ...
E-TRAC
March 04, 2017 11:17am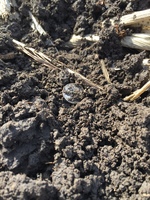 Got out swinging for first time of 2017 on 19th of February. Typically there is still snow and frozen ground here in Iowa during that time of the year. Temp was in the 60's and could dig relatively far down as ...
CTX 3030
March 02, 2017 12:36pm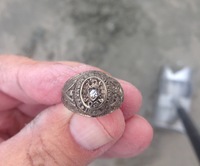 I am a retired winter Texan that comes to south Texas to do beach detecting and get away from the harsh Minnesota winters. This is my first year detecting with my CTX 3030 and I have found many rings this winter. ...
Found 64 Results, displaying 1 to 10