Gold Stories
Gold Stories
See fantastic Minelab finds from our users or share your very own Minelab Success Story. We'd love to hear what people are discovering with their Minelab Detectors.
By submitting your story, you enter the Find of the Month competition where we give away a USD 250 voucher in Minelab products and assorted Minelab branded accessories to the winner.
Submit your story here.
GPZ 7000
March 24, 2017 01:57am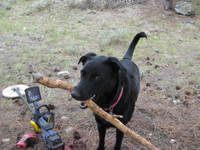 I have enjoyed success with every pulse induction Minelab gold detector since the SD 2000. When the GPZ 7000 came along, I had to have one. I know when I go over ground I will find nuggets I have missed. I have ...
Eureka Gold
March 16, 2017 02:55am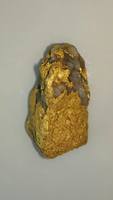 I looked outside the window and the weather was fine. Beside me I have two bags which are already packed, and ready to go because the day is the day , we got ready to go to a gold mine called ...
GPX 5000
February 28, 2017 01:30am

Started off as a regular day, as my father and I were trying a new spot we've never been before. We pass a hole that someone had obviously worked very hard on. Dug about 3 feet (~1 meter) to bedrock, and ...
GPZ 7000
February 25, 2017 09:18am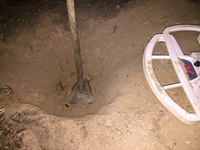 To maximise the hours of detecting I can get in, I sometimes arrive at a favorite spot of mine in the early evening, detect by torchlight till the 1am or so for a six hour stint, recharge the battery overnight ...
SDC 2300
February 22, 2017 11:34am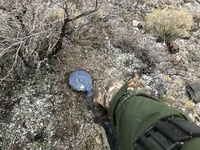 I just got back from central AZ after my first hunt with the SDC 2300. Weather was bad and we didn't get to hunt as much as we wanted to but the SDC still produced! Our first hunt was 1.5hrs ...
X-TERRA 305
February 17, 2017 05:40am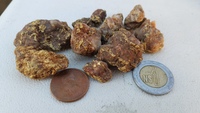 I have always been loyal to Minelab, have an X-TERRA 705, Sovereign GT, Excalibur 1000 and an E-TRAC and of course, a PRO-FIND pinpointer that I may send for repair since it doesn't vibrate anymore. Any ways, I'm opening ...
GPX 5000
February 13, 2017 02:18am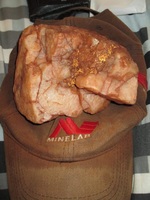 It was a hot summers day in WA when I decided to go for a swing in an area 20 mins from town that has been done to death with detectors ever since they were introduced. It was once a rich ...
SDC 2300
February 09, 2017 01:01am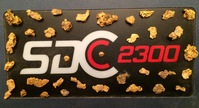 My name is Karla and I am 73 years young. I received my new Minelab SDC 2300 from Gerry's Metal Detectors only 3 weeks ago and have already found over 50 gold nuggets with it. Thank you Minelab for making the best gold ...
GPZ 7000
February 03, 2017 10:18am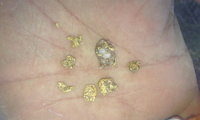 Last December 2016, we went to the Sonora desert for look for nuggets. I had never looked for gold nuggets only relics. I remember that morning my friends told me where I should look for it. I started using the GPZ 7000 ...
SDC 2300
January 27, 2017 12:20pm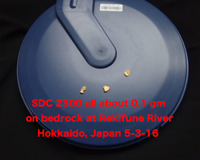 I am a Minelab dealer in Japan, and we are promoting the SDC 2300 as the best gold detector for detecting conditions in Japan. Most gold is found in or near water here, so a waterproof unit is a must. Our ...
Found 241 Results, displaying 1 to 10