17 Aug 2016
CTX 3030 – New Software Update, August 2016
Chinese Language added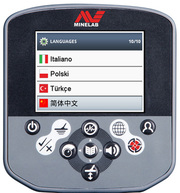 Minelab is pleased to announce a new software update to our CTX 3030 detector. This free update incorporates Chinese into the list of available languages: English, French, German, Italian, Polish, Portuguese, Russian, Spanish and Turkish.
15 Aug 2016
GPZ 19 Accessory Coil - Release Update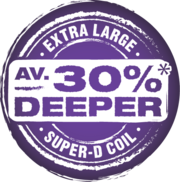 The GPZ 19 coil release date is now anticipated to be November 2016. The exact day will be announced by mid October 2016, so check back at www.minelab.com for the latest information.
04 Aug 2016
GO-FIND App Update – New Version Available Now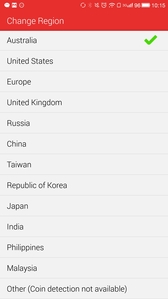 We are pleased to announce that there is a new version of the GO-FIND App available to download now from Apple App and Android Google Play Stores.
The update includes the addition of new coins from the following countries:
China
Taiwan
Republic of Korea
Japan
India
Philippines
Malaysia
11 Apr 2016
New Product – GPZ 19 Accessory Coil – Coming Soon!
Minelab is pleased to announce that our new GPZ 19 accessory coil will soon be available.
The GPZ 19 Super-D coil has been designed to maximise the performance of your GPZ 7000 and give a significant depth increase over the standard GPZ 14 coil. Uncover more gold - and faster!
24 Feb 2016
New Product - PRO-GOLD Premium Panning Kit
Everything you need to get started gold panning!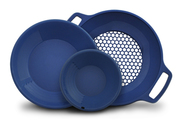 Minelab is pleased to announce the introduction of our PRO-GOLD Premium Panning Kit. This kit has everything a beginner needs to get started and the individual pans provide the experienced user with several gold panning advantages. The PRO-GOLD pans have multiple panning zones for maximum gold recovery and come in high contrast blue for optimum gold visibility!
15 Feb 2016
Genuine VFLEX technology = precision X-TERRA performance.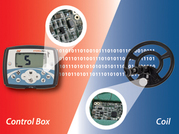 Authorised Minelab/Coiltek X-TERRA coils are designed to automatically synchronise with X-TERRA Series detectors, as explained by our VFLEX technology description:..
06 Jan 2016
CTX 3030 Mechanical Design Improvements
Since the CTX 3030 was launched in 2012, Minelab has continued to refine the mechanical platform throughout the development of the GPZ 7000 gold detector, launched in 2015. While many of these ongoing design changes were specific to the GPZ 7000 only, two of the improvements are universal across both products and will now be available on all new CTX 3030 detectors from January 2016 onwards...
05 Jan 2016
X-TERRA 15-inch Accessory Coils
Minelab is pleased to announce that we now have a new accessory offering of 15-inch X-TERRA coils.
These coils were previously manufactured and distributed under license by Coiltek Manufacturing and supplied as Coiltek branded coils. Going forward, these coils will still be the same high quality product manufactured by Coiltek, but now branded as Minelab...
Found 8 Results, displaying 1 to 8