Success Stories for 2017
See fantastic Minelab finds from our users or share your very own Minelab Success Story. We'd love to hear what people are discovering with their Minelab Detectors.
By submitting your story, you enter the Find of the Month competition where we give away a USD 250 voucher in Minelab products and assorted Minelab branded accessories to the winner.
Submit your story here.
CTX 3030
May 25, 2017 04:21am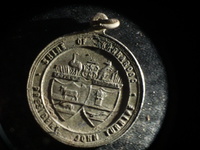 The detailed story and more pics of this Historic find can be found on the Facebook Link: https://www.facebook.com/groups/1411931865512050/ I've been employing the Minelab CTX 3030 for 2 yrs. before I found the CR John Turriffs Medals. ...
CTX 3030
May 24, 2017 05:32am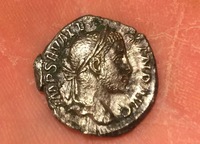 I was on a club dig and didn't have a signal for a while. Then around 2pm I uncovered my first silver denariu. I was absolutely shocked to find such a stunning coin. Jason – England, UK.
E-TRAC
May 22, 2017 05:37am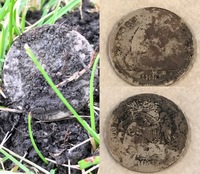 The number one coin on my hit list went down, sat down that is, on a short swing on 20 May 2017. I was detecting at a location that I had been to numerous times. Very trashy area, with a late 1800's ...
Explorer SE Pro
May 22, 2017 01:28am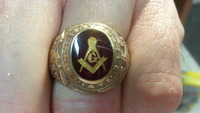 I was at a job site on a piece of property that once was a part of Mt Vernon (George Washington's plantation) and asked the owner if he would mind me poking around. He was a little hesitant at ...
Excalibur 1000
May 19, 2017 11:19am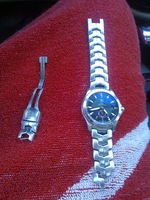 Spanish Mi historia trata sobre un rescate de un reloj que perdió mi hermano, un Tag Heuer de edición limitada, valorado en mas de 2000 euros, y con gran carga emocional para mi hermano. Lo perdió dentro ...
Safari
May 18, 2017 12:10pm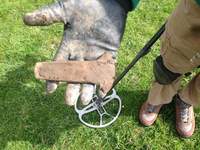 The club was detecting in an area where only a couple of weeks earlier, 2 Bronze age axe heads had been found. At the time this was not in my thoughts as that was the sort of thing other people find. ...
CTX 3030
May 16, 2017 11:18am
Portuguese: Me dei bem. Bateu id 12.42 cavei pensando numa pratinha.aliança 18k de 21 gramas trabalhada com fitete de ouro branco e com 15 brilhantes.total da caçada do dia 4 alianças 18k pesando 36 gramas. mostrando o ...
CTX 3030
May 16, 2017 05:27am
I was just wanting to share with you my good fortune that I experienced with your Minelab CTX 3030. Previously I was the owner of an XP Deus and recently I haven't been pleased with its overall performance (especially on ...
Explorer SE
May 14, 2017 12:17pm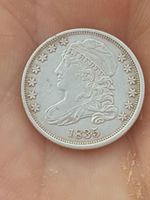 I went out today to hit my old ghost town again. It has been a wet one this spring. While I was detecting next to the old ferry ramp I got a nice high pitch signal. It was quite shallow ...
E-TRAC
May 14, 2017 06:44am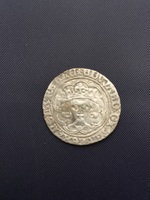 Long storey short I have been doing this sport for 5 months with only one or two good finds. I wanted a hammered coin so I thought I'd just go buy an E-TRAC because someone advised me to get one ...
Found 110 Results, displaying 1 to 10