Success Stories for 2017
See fantastic Minelab finds from our users or share your very own Minelab Success Story. We'd love to hear what people are discovering with their Minelab Detectors.
By submitting your story, you enter the Find of the Month competition where we give away a USD 250 voucher in Minelab products and assorted Minelab branded accessories to the winner.
Submit your story here.
CTX 3030
January 16, 2017 09:44am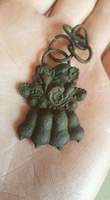 After walking 2.2 miles into the woods and discovering a village from the colonial era.... this was one of the many amazing discoveries I made with my CTX 3030!
Nathan - RI, USA.
CTX 3030
January 16, 2017 03:42am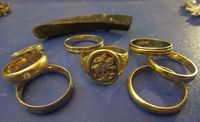 Every time I take this detector out I learn something new. As more and more hunters have gotten into the hobby my finds were decreasing. One beach I hunt is full of rusted foreign coins. A day's hunt can ...
GO-FIND 60
January 15, 2017 04:03am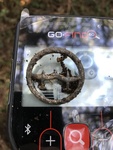 Nelle ultime settimane in un paio di uscite veloci in una zona di passaggio fronte WW2 grazie al mio GO-FIND 60 sono riuscito a trovare molti oggetti particolari fra i quali spiccano queste due spille.. La prima purtroppo danneggiata è una ...
GPX-4500
January 14, 2017 11:20am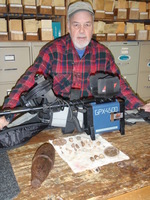 December 2016, I purchased a Minelab GPX-4500 from Cold Harbor Metal Detectors in Mechanicsville, VA. / Jerry Simmons. Merry Christmas to me. The day after Christmas me and a friend were hunting a well searched area in central VA. Within about a 15 ...
CTX 3030
January 12, 2017 07:41am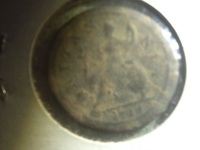 Went to a old spot after purchasing CTX 3030 and found my oldest coin 1714 King George in great shape!
Kurt - PA, USA.
CTX 3030
January 11, 2017 10:59am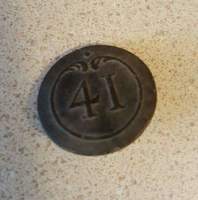 So, I've owned the Minelab CTX 3030 for just two months and have filled 3 pages in my new collections book with amazing finds!!! From a near mint 1944 Walker and an Ottoman Empire Coin to a 41st French Regiment button from ...
GPX-4500
January 11, 2017 09:56am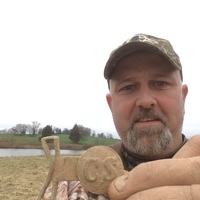 I was digging with the Club Diggin in Virginia in March 2016 at a civil war camp in Brandy Staion VA. On the last hour of the first day I dug a very nice CS Tongue out of the red dirt. ...
Safari
January 11, 2017 09:47am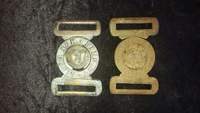 Two of Anglo Boer War era (1899 - 1902) British belt buckles found on camping site.
David - South Africa.
Sovereign GT
January 11, 2017 09:18am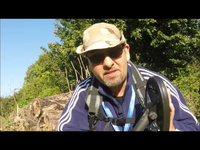 So it was the middle of summer back in the UK and the weather for the season was a wash out, with raIn every other day. It was the weekend and I had planned a detecting trip with my mate ...
Safari
January 10, 2017 11:27am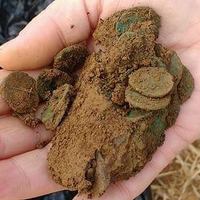 I had been looking forward to the Kernow Search and Recovery Club Sunday dig for some time and at last it was the morning to get ready and set off. I packed up all the requirements for the day: sandwiches, ...
Found 18 Results, displaying 1 to 10