Success Stories for 2016
See fantastic Minelab finds from our users or share your very own Minelab Success Story. We'd love to hear what people are discovering with their Minelab Detectors.
By submitting your story, you enter the Find of the Month competition where we give away a USD 250 voucher in Minelab products and assorted Minelab branded accessories to the winner.
Submit your story here.
CTX 3030
December 03, 2016 09:29am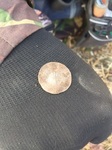 I was out with a friend (Jim ) detecting on my local permission. Weather was a cool 10ºC, stubble was soft with the rain as we plodded off into a vast field trying to find the "perfect" spot. ...
X-TERRA 705
December 02, 2016 11:22am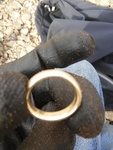 Found this 14k band (weighed 7.5 on a penny weight scale) on Thanksgiving day. I was using my X-TERRA 705. I love this machine! I've been hunting about 10yrs and this is my first gold. Jerry - TN - USA.
Excalibur Series
December 01, 2016 06:09am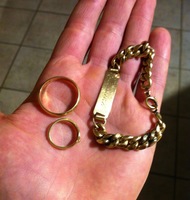 Hi guys! I'm a top hunter and have detected only beaches for years. Last weekend I was into water in front of a rich Hotel! After a big storm and strong wind, the water level was very low. I ...
Excalibur 1000
November 30, 2016 11:55am
My hunt started as a normal metal detecting trip to Claytor Lake public swimming beach in Virginia about 2 hours from my house in North Carolina. It was the summer of 2005. My dad was with me as he was the one ...
E-TRAC
November 30, 2016 03:00am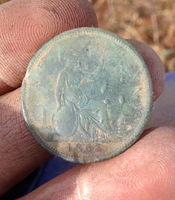 Borrowed my mate's E-TRAC and decided to hit an old miners camp in the Golden triangle, Victoria Australia. This is one of those areas you lift the coil and avoid due to all the iron rubbish left from ...
Musketeer Advantage
November 29, 2016 02:31am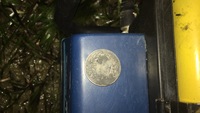 Just recently, I took my trusted Musketeer out for a hunt in salt marshes infested with iron sand (1-2" deep in some places). This location has produced a few silvers and tokens from the 1800s. In NZ it's ...
GPZ 7000
November 29, 2016 12:00am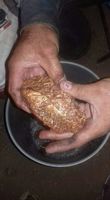 English I'm from Mexico and found this massive 1.2 kgs gold nugget with my GPZ 7000. The gold nugget was 1.5 mts deep! Thanks Minelab for changing my life! Espanol Soy de Mexico y encontre esta enorme nugget de oro que ...
GPX 5000
November 26, 2016 07:45am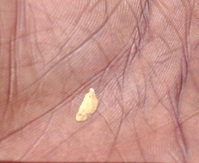 It is a grateful experience to work with Minelab products. I am a Kenyan interested in gold exploration, do adore the GPX 5000 so much! Its unique sensitivity gives out the best. I was able to get a small nugget of 1 ...
GPZ 7000
November 24, 2016 12:00am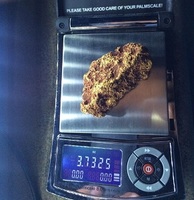 Thought I would share one of the finds with the new coil. Spot had a minimum of 4 different GPZ 7000's over it with 14 inch coil. The GPZ 19 picked up this 3.7ounce at 2 foot deep in any setting. Very quiet at first but was screaming after a few scrapes with the pick.
X-TERRA 705
November 23, 2016 03:53am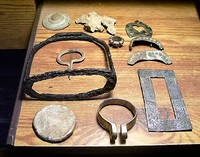 Since I have started relic hunting with my X-TERRA 705 I have found many relic dating from the 1860's to present day. All in the same hay pasture. My first good find was a T. Miller C button. That was 7 years ...
Found 197 Results, displaying 1 to 10