Success Stories for 2016
See fantastic Minelab finds from our users or share your very own Minelab Success Story. We'd love to hear what people are discovering with their Minelab Detectors.
By submitting your story, you enter the Find of the Month competition where we give away a USD 250 voucher in Minelab products and assorted Minelab branded accessories to the winner.
Submit your story here.
CTX 3030
October 18, 2016 02:10am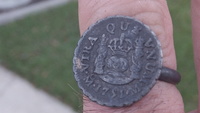 I had the honor of hunting with one of the good guys today... My buddy Alan Charles decided to take the 2 hour trek down to Summerville to do some detecting with me. We were supposed to head right for Folly ...
CTX 3030
October 17, 2016 11:04am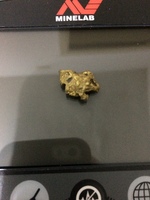 I prepared for my second hunt with my CTX 3030, I try to go at night because there are fewer people to be able to concentrate better on the numbers and the sound of the targets. I usually hunt on beach ...
CTX 3030
October 16, 2016 09:23am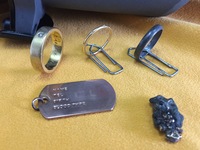 After spending the summer in catch for rings from sweet girls who lose them while bathing in the sea and doing some out with my trusty CTX (I replaced the first and sold after 4 years of happy use). It seemed ...
X-TERRA 705
October 15, 2016 02:41am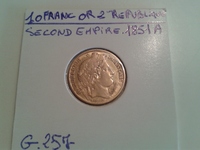 French Bonjour comme tous les vendredi après midi Détection avec le X-TERRA 705 dans un champ et après avoir détecté une paire de pièces je continue a cherché et ...
Safari
October 14, 2016 06:56am

It was my 3rd visit to a new permission in Derbyshire. After many years of detecting, I found my first coin hoard: 3 Spanish reales dated 1801 and 1802 x2 all counter stamped with Cromford Derbyshire. This links them to the historic Sir ...
X-TERRA 705
October 14, 2016 06:07am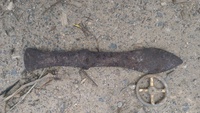 Meeting on our regular field trip at an old country college campus, where it's been 7 years since they last detected. A few of the old houses had been demolished, so it was the ideal place to detect ... Lots of ...
GPX 5000
October 13, 2016 08:47am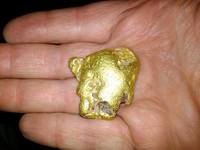 I had travelled to Windeyer, New South Wales, Australia to go on a gold detecting tour run by NSW Gold Tours on a private property that had Spicer's Creek and Married Man's Creek running through them. ...
X-TERRA 705
October 11, 2016 12:18pm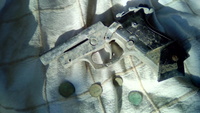 Après labourage des terres j'ai finit par aller détecté et une petite découverte un pistolet beretta 9mm mais il manque la culasse et le chargeur. plus un pièce ...
Posted on October 11, 2016 12:18pm |
1 Comment
X-TERRA 705
October 11, 2016 11:56am

I have found these British ground sail tent pegs plus. 303 rounds and buckles. Also British General Service Buttons. Hein – Mpumalanga, South Africa.
E-TRAC
October 11, 2016 11:27am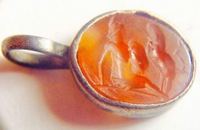 I had a find of a life time with my E-TRAC. I was out detecting with my club when I unearthed a rear Roman seal pendant, the intaglio dates to the 1st Century bc and depicting a fallen gladiator fighting ...
Found 161 Results, displaying 1 to 10