Success Stories for 2017
See fantastic Minelab finds from our users or share your very own Minelab Success Story. We'd love to hear what people are discovering with their Minelab Detectors.
By submitting your story, you enter the Find of the Month competition where we give away a USD 250 voucher in Minelab products and assorted Minelab branded accessories to the winner.
Submit your story here.
X-TERRA 70
May 30, 2017 06:36am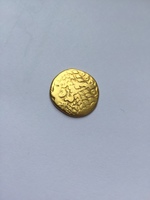 I was always in awe of fellow club members who started their sentence with the words "When I found my first gold item...." Now I've joined their club with this c.150 B.C. - c.50 B. ...
CTX 3030
May 30, 2017 05:35am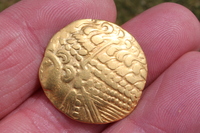 A few weeks ago, I was searching an area of river dredging and drainage development. Having spotted numerous old bones, shells and bits of pottery, I thought this would be a cool place to search. I have searched the same ...
CTX 3030
May 29, 2017 09:57am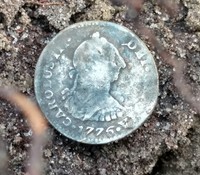 We were searching for Benidict Arnold's lost taven, it happened that we had already had the permission and we're way off on an old map. We went back after two unsuccessful attempts in snow and rain. The first ...
GO-FIND 20
May 27, 2017 09:16am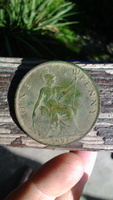 I own the Minelab GO-FIND 20 and have a lot of luck with it: jewellery, relics and my favourite coins, old ones at that. Here in Australia it's hard to find extremely old coins but you do get the ...
CTX 3030
May 27, 2017 05:05am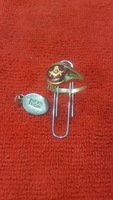 I hunt homes that are to be demolished dated 1964 or before. I was at a home scheduled to be demoed. Most of the other homes that I hunt have been hunted by others already, so I got a Minelab CTX 3030 ...
CTX 3030
May 26, 2017 11:30am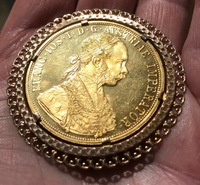 Last week I went out really early. The sea was quite rough as I was in the sea, I found a silver ring and then a few coins. I was been tossed around quite a lot as I was waist ...
CTX 3030
May 25, 2017 04:21am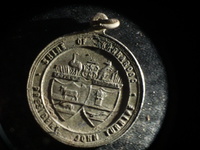 The detailed story and more pics of this Historic find can be found on the Facebook Link: https://www.facebook.com/groups/1411931865512050/ I've been employing the Minelab CTX 3030 for 2 yrs. before I found the CR John Turriffs Medals. ...
CTX 3030
May 24, 2017 05:32am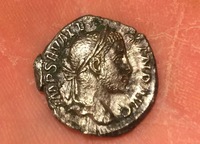 I was on a club dig and didn't have a signal for a while. Then around 2pm I uncovered my first silver denariu. I was absolutely shocked to find such a stunning coin. Jason – England, UK.
E-TRAC
May 22, 2017 05:37am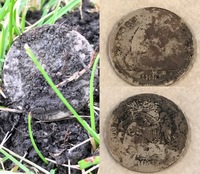 The number one coin on my hit list went down, sat down that is, on a short swing on 20 May 2017. I was detecting at a location that I had been to numerous times. Very trashy area, with a late 1800's ...
Explorer SE Pro
May 22, 2017 01:28am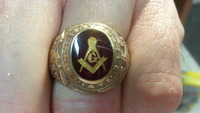 I was at a job site on a piece of property that once was a part of Mt Vernon (George Washington's plantation) and asked the owner if he would mind me poking around. He was a little hesitant at ...
Found 116 Results, displaying 1 to 10