Newsletter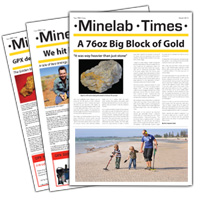 The Minelab Times is a quartaly newsletter that presents to readers all the latest product information, reviews, news articles and exciting customer success stories for your enjoyment.
For the latest edition of the Minelab times please visit the members section of the website, if your not already a member you can sign up for FREE here.
See below for the all previous editions of the Minelab Times.