RSS Feed
News
11 May 2012
Get ALL the facts on the CTX 3030!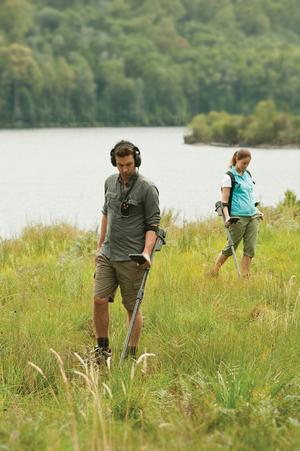 Minelab is excited to bring you all the facts on the ultimate TREASURE detector, the CTX 3030. You can now find out much more about this revolutionary new detector at the dedicated CTX 3030 site. Find out more details about some of the key features, including Waterproof, Wireless Audio, FeCo Discrimination, GPS Locating, PC Mapping and Full Colour Display. Take the tour, download the brochure and read all about the Future of Discovery. You can also read the first Success Story and Treasure Talk posts right now!
From May 18th you will be able to download the Getting Started Guide, the Instruction Manual and the XChange 2 PC application. But we know what you are all really waiting for is a chance to get your hands on a detector and try it out. If you're in the Americas you are lucky enough to have the opportunity to preview the CTX 3030 at any one of the six GoMinelabbing events happening on May 19. To find out more and register visit GoMinelabbing, but be quick, registrations are filling fast. To find out when you can see and try the CTX 3030 in-store before it goes on sale May 28th, please contact your local authorised Minelab dealer.