RSS Feed
News
19 Sep 2011
One of the Biggest Nuggets in Existence!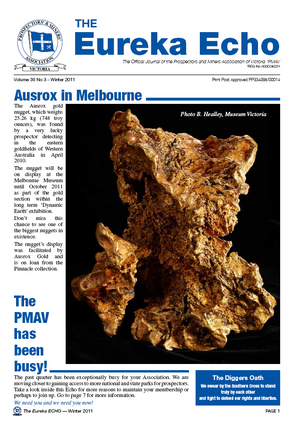 The Ausrox gold nugget, which weighs 23.26kg (748 troy ounces), was found by a very lucky prospector detecting in the eastern goldfields of Western Australia in April 2010.

The nugget will be on display at the Melbourne Museum until October 2011 as part of the gold section within the long term 'Dynamic Earth' exhibition.

Don't miss this chance to see one of the biggest nuggets in existence.

The nugget's display was facilitated by Ausrox Gold and is on loan from the Pinnacle collection.

Article courtesy of the Eureka Echo.