RSS Feed
News
16 Jun 2011
Minelab International Has Moved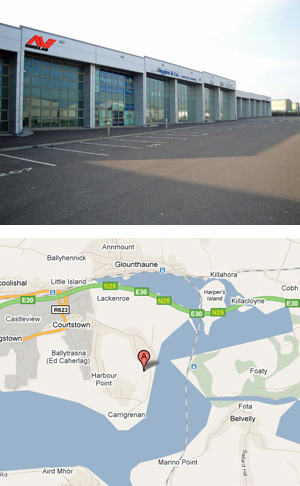 Minelab International is proud to announce the opening of its new European Headquarters at Harbour Point Business Park in Little Island, Co. Cork, Ireland, commencing Monday 13th June, 2011.

Our new contact details are:

Minelab International Ltd
Unit 207, Harbour Point Business Park
Little Island, Co. Cork
IRELAND.

Tel: +353 (0)21 423 2352
Fax: +353 (0)21 423 2353
Email: minelab@minelab.ie (unchanged)

This is a very exciting time for our business and we look forward to supporting our Europe, Middle East and Africa customers into the future through our teams dedicated to Sales & Marketing, Customer Service, Finance/Administration and Warehouse/Distribution.

For more information on Cork, please view http://www.cometocork.com/

Please Contact Us if you have any queries. We look forward to welcoming you here!