RSS Feed
News
04 Mar 2011
Minelab in 'The Race for Gold'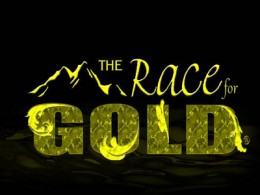 Minelab is pleased to announce our partnership with "The Race for Gold", a team-based gold discovery and recovery competition program. Minelab detectors will be provided to each of the teams to utilise in their quest to find the most gold. This is an exciting opportunity for us to be involved in a venture that will promote the enjoyment of metal detecting and discovering gold, to a wide audience in countries across the world.

In The Race For Gold "millions of worldwide viewers will follow teams of ordinary men and women as they race to discover and recover the most powerful and influential substance known to mankind. This intense team-based competition produces unscripted drama, gut-busting humor, team dividing hate and discontent, unruly strategic deception, and an unmatched rush of golden adrenaline. This incredible adventure reminds every society of its past while revealing the incredibly competitive spirit embedded deep within our being. This is The Race For Gold."

To find out more about this partnership click on 'The Race For Gold and Minelab' below or visit The Race For Gold website.
The Race For Gold and Minelab.pdf - 7.79 KB