RSS Feed
News
02 Jul 2010
Minelab Strikes Gold in Chicago!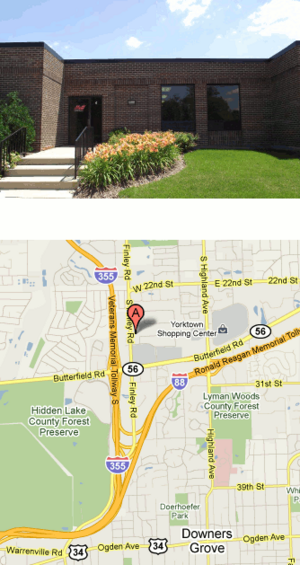 Minelab USA is Downers Grove (Chicago area), Illinois' newest business member!
The world famous metal detection technologies company, known for its exclusive premier level gold detecting machines and coin, relic, and treasure detectors, has moved its headquarters to Downers Grove, Illinois. With record sales and a business plan for focused business growth, Minelab has chosen to more centrally locate their Minelab USA headquarters. The Chicago area is the perfect central location to further expand and support its operations. Minelab USA Vice President Gary Schafer states, "We are excited about the opportunity to better serve our North and South American markets with a more centrally located sales and service center. While we are maintaining a sales office in Las Vegas our new Minelab America's headquarters features a Customer Care Center and product distribution point. We are now officially opened in Downers Grove, Illinois – a western suburb of Chicago."

A state of the art demo room, a full service repair workshop and Minelab trained and certified technicians will ensure customers receive excellent service and are delighted to be a part of the Minelab community.

Since its origins in 1985, Minelab has been the world leader in providing the best metal detection technologies for customers, including the land mine detection needs of humanitarian and military organizations. With offices in Australia, Ireland, and the United States, Minelab's employees seek to always understand the diverse customer requirements and to apply its technologies to meet the customers' needs. Minelab have a worldwide vision to provide first class products, services, and customer care while increasing interest and knowledge in the field of metal detection. Chicago, with its diverse population and work force is the perfect location to continue this world-wide vision of growth.

Minelab will continue to operate in Las Vegas with a new sales office located at 3752 Howard Hughes Drive, Suite 200 Las Vegas, Nevada. The Las Vegas office is a crucial part of Minelab's business, being located in the middle of United States' gold country! Its sales and marketing staff are there to help the west coast business partners and support Chicago's customer service operations. Minelab is also opening a new training and demo center in the Prescott Valley area of Arizona. This center will be focused on enhancing our resellers' education programs as well as delivering regular detection outings to our end-Customers.

The official grand opening for the new Minelab USA headquarters in Downers Grove, Illinois will be on August 12, 2010.