RSS Feed
News
22 Nov 2013
Check out the new Minelab CTX 3030 video.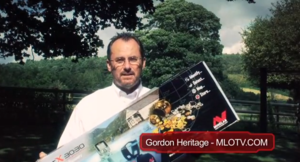 Curious to learn about all aspects of the CTX 3030?
Then why not check out our New CTX 3030 DVD with Gordon Heritage and Pat Watson on the Minelab YouTube channel. Learn all about the fantastic features that the CTX 3030 offers from Traget Trace to XChange2, GPS Functionality and much, much more.
To view Minelab's new CTX 3030 DVD series featured on our YouTube channel please click the link provided: http://bit.ly/1avZWcQ. Sit back, relax and enjoy!