RSS Feed
News
12 Apr 2010
GPX-4500 DUAL COIL PRODUCT OFFER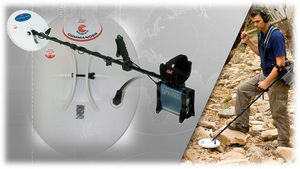 The GPX-4500 is now better value than ever before!
Minelab's standard GPX-4500 product configuration with the versatile 11" Double-D coil for all round gold detecting, will now be supplied, for a limited time, with an additional 15" x 12" Semi-Elliptical Commander Double-D Coil.
Double-D coils offer the greatest flexibility when used with the GPX-4500 metal detector, as they can operate effectively with all available functions and Timing options. Double-D coils offer improved stability and depth in heavily mineralised ground, and provide accurate ground coverage as the search field is sent down in a blade-like pattern.
Double-D coils are also necessary for utilizing the Iron Reject function and allow use of the Coil/Rx switch which enables the search field to be optimised for different conditions. The three Coil/Rx switch options are:
Double-D for high sensitivity and depth in heavily mineralised ground
Monoloop for extra sensitivity to small pieces of gold in medium mineralised ground
Cancel for improved immunity to electrical noise from power lines, phone towers etc
The larger 15"x12" Double-D coil provides improved ground coverage and greater depth on larger gold and it's semi-elliptical design allows for great manoeuvrability while retaining good sensitivity to smaller targets.
When does this begin?
Good news - it begins right now! This special "GPX Dual Coil pack" offer is effective immediately and will be supplied on all GPX-4500 metal detectors supplied from Minelab for a limited period from 12 April, 2010 through until 30 June, 2010.
Find your closest dealer here to take advantage of this great offer.