RSS Feed
News
10 May 2013
Minelab wins Best Detector Brand in Spain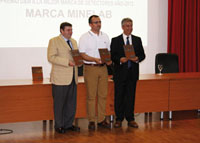 Minelab is delighted to have been awarded Best Detector Brand by Spanish magazine D&M at the magazine's recent award ceremony in Andalucía, Spain. The award reflects the hard work and effort over the past 12 months that the Minelab International team have undertaken to build our brand in this important market.
The event celebrated the industry's achievements over the past year in metal detecting, research, archaeology and history.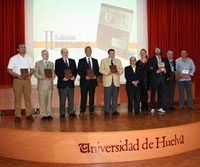 The evening included presentations from renowned archaeologists, historians and experts in numismatics along with a gala dinner and formal prize giving.
'We are thrilled to be recognised as the Best Detector Brand in our industry,' said Sheila Kelleher, General Manager Gold Mining Division and EMEA.
'To be acknowledged as the best in class amongst our peers is a tremendous achievement for the team. I would like to thank D&M magazine for awarding Minelab an accolade that will surely help us spread the message that we are the go-to brand for metal detectors in Spain.'