RSS Feed
News
15 Nov 2012
Minelab partners with Geocaching.com – thousands of new treasure hunting opportunities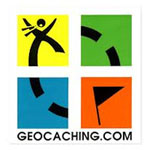 Minelab has formed an exclusive partnership with www.geocaching.com to create thousands of new treasure hunting opportunities. Now, inquisitive youngsters and adults alike can hunt for collectable geocoins and enter their creative finds into a Facebook photo contest with a chance to win the grand prize of a Mexican cruise for two. Best of all, it's free to enter and anyone can join the hunt.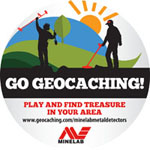 Interested in Geocaching? Well, if the idea of trying to find hidden containers, called geocaches, using a smartphone or GPS and then sharing your finds with the world sounds like fun, visit www.geocaching.com and start your quest. You'll be joining more than 5 million geocachers who are already looking for over 2 million geocaches worldwide.
This partnership was born out of the excitement that Minelab's detectorists share for discovery and the game of geocaching being centered around the curiosity of treasure hunting - a neat fit for both groups of people to use their enthusiasm and expertise in both arenas, with a Minelab detector being the perfect tool to increase the chances of finding a hidden geocache.

Visit www.geocaching.com today to join the hunt, enter the photo competition or to request your free Minelab geocoin (while supplies last), visitwww.geocaching.com/minelabmetaldetectors.