RSS Feed
News
13 Nov 2012
Ocean Technology Systems & Minelab Americas To Introduce New Underwater Metal Detecting Solutions at DEMA Show 2012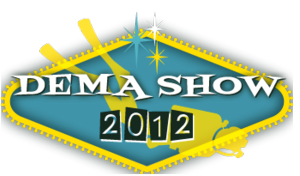 Unveils New Underwater Metal Detector That Allow Scuba Divers to Simultaneously Hear Detector's Tones and Communicate with the Team at the Surface.
Las Vegas, Nevada USA - November 13, 2012 - Minelab Americas and OTS (Ocean Technology Systems) will introduce two new evidence recovery solutions for extreme underwater conditions tomorrow at the DEMA Show 2012. Specifically designed for marine law enforcement and military agencies, scuba divers can now metal detect for evidence underwater while maintaining 2-way communications with the team at the surface. Ideal for evidence recovery near shorelines, deep lakes, murky ponds, high-sand debris and deep ocean dives, Minelab's audio tones produced from their metal detector can now integrate into OTS's Full Face Mask (FFM) communication technology.
OTS's communications technologies integrate exclusively with two Minelab underwater metal detectors, the CTX 3030 and Excalibur II.
The CTX 3030 is an all-terrain, all-weather ruggedized metal detector designed to identify various conductive and ferrous metals on-land and underwater down to 10 feet below the surface. It comes with carbon fiber construction, built-in GPS, wireless headphones, and USB-to-PC connectivity to allow Search & Rescue teams to download GPS tracking coordinates and metal readings gathered from the field. The CTX data can be sent as an email over a common network to a central location or mobile command vehicles. When ready to use underwater, the unit can be quickly adapted to connect into OTS's FFM communications gear.
OTS engineers also integrated Minelab's Excalibur II metal detector for deep water metal detecting search. Built for both shallow and deep water use it can detect small metal fragments, guns, knives, ballistic shells, jewelry, lead, and various other metals underwater at depths down to 60 meters or 196 feet. OTS now offers several types of communication technologies for the Excalibur II to give the diver the option to adapt to various conditions. He or she can use Minelab's underwater headphones only or quickly switch to OTS's FFM technologies, both tethered or underwater wireless communications.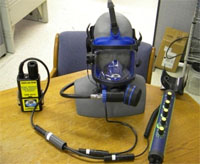 "With OTS's superior Full Face Mask communications integrated with Minelab's underwater metal detecting technologies, it will help Marine Law Enforcement drastically improve search efficiencies and let the diver adapt to turbulent or high-debris waters when searching for evidence. Since both the diver and the surface team can now hear our metal detectors' tones and also hear one another, dive teams can communicate location references and identify evidence much faster than ever before; especially in extremely limited visibility areas where the diver needs to rely heavily on communications." comments Rob Freeman, Director of Retail Sales – North America, for Minelab.
Michael Pelissier, President of OTS adds, "We partnered with Minelab because of their high performance metal detecting capability in both fresh water and saltwater. Especially for identifying metals in saltwater. OTS plans to have several Minelab units at our booth (DEMA Show booth #2019) this year so show attendees can see for themselves how both machines easily connect into our communications gear. We already see tremendous demand for these solutions from Public Safety teams, the Military, and several educational institutions. I expect both Minelab solutions to catch quite a bit of attention at the show this year."
About Minelab Americas
Minelab Americas is based in Lisle, Illinois USA and is headquartered in Adelaide, Australia. Since its origins in 1985 Minelab has been the world leader in providing metal detecting technologies for consumer, humanitarian demining and military needs. Minelab is today a major world manufacturer of hand held metal detector products. The parent company, Codan Limited, is an international leader in high frequency radio and advanced communications markets with customers in over 150 countries. Minelab is an ISO 9001 Quality Endorsed Company.
About OTS (Ocean Technology Systems)
Ocean Technology Systems is headquartered in Santa Ana, California USA. In 1984, two men had a dream—to form a company, design the best underwater communication system available, and market the product throughout the world. Today, OTS is a world renowned leader in the field of underwater communications. The product line covers everything from diver recall systems to state-of-the-art through-water transceivers. OTS equipment has become the benchmark for Military applications, Search & Rescue, and Recovery teams across the globe.