Treasure Talk
Welcome to Treasure Talk, Minelab's metal detecting blog. We've handpicked the very best and most knowledgeable contributors to present regular metal detecting blogs on topics close to their heart. Plus we're asking you to join in and make it a conversation.
Our bloggers share their product knowledge, detecting experience, personal tips and tricks and anything else they want to discuss that might be of interest to the detecting community.
To contribute you will need to create a Minelab login here.
CTX 3030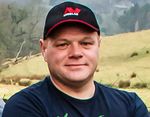 I left you last time with us having discovered a 700 year old medieval coin hoard and finding a total of 177 silver medieval pennies. The weather had put paid to any further recovery and we had a burning desire to know what else might still lie under the earth in our field of dreams. You will find below the second and concluding part of our tale – I hope you enjoy reading about it as much as we all did experiencing it…..
September 05, 2017 11:11am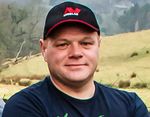 Just before Christmas 2013, a detecting buddy and I ventured forth onto a new detecting permission which I had researched thoroughly and had managed to secure. I had spent countless hours doing the research and knew that a very small hoard of medieval coins had been found in the general area, by accident, during the early 1800's. So, hopefully there was a reasonable chance of another. I targeted three possible large fields where I felt our chances would be best for finding a hoard and I arranged a day for our hunt. As usual in Scotland it was a beautiful morning with gently lashing horizontal rain and a mild 60mph breeze blowing lazily across the field.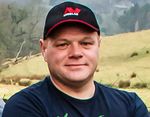 Have you ever had one of those days that you feel as though something nice is never going to find itself under your coil, regardless of how long you search? Well it was on one of those days, which we all suffer from more than we would like to admit, that I was lucky enough to discover something wonderful.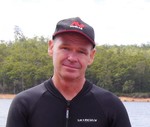 I love getting down to the beach on a warm summer's morning - calm seas, sunshine and the chance to pick up some recently dropped goodies. What really excites me though is seeing on the weather forecast that a storm is brewing and the winds will be coming from the right direction to cut the beach back!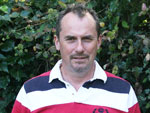 Today I'm going to reveal a technique used by many successful detectorists who search for ancient coins and artefacts. This technique utilises the greatest tool at your disposal - your eyesight.
You will also need to learn to recognise common pottery throughout different periods of history; Google is great for this.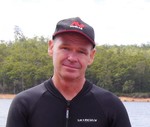 My metal detecting year is basically divided into two seasons: winter, when I detect old parks and town sites looking for old coins and relics; and summer, when it's time to hit the beach and water for jewellery and coins. I am fortunate that I live near the coast as well as having a large river system where people swim and partake in other water-based activities.
However, you don't have to live near the coast to go water hunting. You can go to large inland lakes, old town sites located on rivers where there would have been trade and commerce along the river bank, or even smaller rivers and streams with a local swimming hole. All are good places to search for lost jewellery, coins and relics.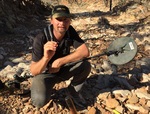 Since the CTX 3030 detectors release it has most certainly proven to be the Rolls Royce of the coin and treasure detectors, providing excellent target retrieval abilities. The power in this unit has opened up more opportunities from land to sea in all regions of the globe.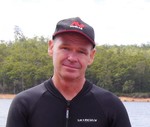 For some time now I have been keen to get my hands on one of Minelab's CTX 06 six-inch coils for my CTX 3030. Recently, I finally bought one and couldn't wait to get out and try it on some trashy sites that I have had success on in the past.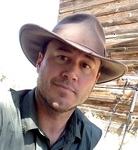 Finding old stuff with a metal detector should be easy, right? Just go to old places? If we were to break it down to the bare bones basics, yes, that's what you need to do. However, finding old places that contain old things is way harder than it looks on paper. Sure, you can drive around town and look for old houses but do you know what "old houses" look like? Would you be able to tell the difference between a remodeled house built in 1880 versus a house that was built in 2015?
February 23, 2017 12:03pm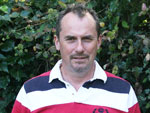 Many years ago while researching for the TV show Hoard Hunters (History Channel), we looked at a site near Whaddon Buckinghamshire where a hoard had been found in the 19th-century. This hoard of Roman coins were unearthed while the field was being excavated for land drainage. A pot was hit and coins spilled everywhere, so there was a good chance a few had been missed and that would make a great TV show to watch... if only we could find the spot.
Found 93 Results, displaying 1 to 10