CTX 3030
See fantastic Minelab finds from our users or share your very own Minelab Success Story. We'd love to hear what people are discovering with their Minelab Detectors.
By submitting your story, you enter the Find of the Month competition where we give away a USD 250 voucher in Minelab products and assorted Minelab branded accessories to the winner.
Submit your story here.
Safari
November 06, 2017 11:08am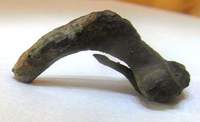 Found near Dunning in Perth shire a Roman fibula broach. Not a common thing to find in Perth shire. It was found near a Roman camp. Measuring wpm long, which is a small one. The pin is still intact. The ...
E-TRAC
November 06, 2017 10:58am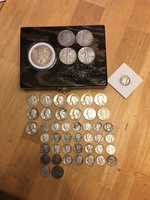 This is my third year with the E-TRAC and the absolute best so far. It is also a year of firsts for me. The firsts include: Barber Dime, Barber Half Dollar, Peace Dollar, Standing Liberty Quarter, 1793 French 2 Sol and a ...
CTX 3030
November 06, 2017 10:47am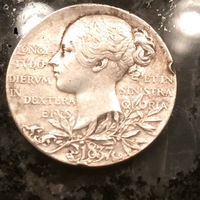 Was detecting in a park with my CTX 3030. Got a loud 10.46-47 and dug down 7 inches and this popped out. A beautiful Queen Victoria diamond jubilee medal from 1897. Made out of sterling silver. Matt Doerken - British Columbia, Canada
Excalibur II
November 03, 2017 11:57am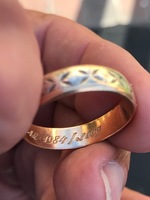 All of you have probably returned a find, helped find keys or a ring but in our case this was a very special return. If you have never tried to make a return I suggest you try it sometime and enjoy the feeling it brings you.
E-TRAC
November 03, 2017 10:50am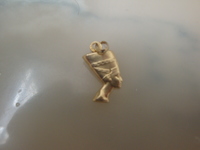 I wanted to share my finds which are gold with my trusted Minelab E-TRAC metal detector which has found me a nice pile of gold after about a 1000 hours in the field The sound of a good target is easy ...
CTX 3030
November 02, 2017 12:51pm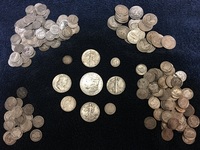 If a person is lucky, there will be a few times in their life where they truly find pleasure in an activity. For me, metal detecting has been one of them. The chance to look at something...anything...with child-like wonder is like nothing else. There's always been an "adventurer" in me, not all of those "adventures" were well-advised, if you know what I mean.
SDC 2300
November 02, 2017 01:58am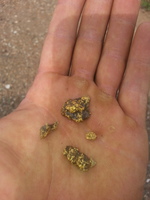 I have been prospecting for about 8 years now. I as many before me started out panning for gold, found a little and was hooked. From that point I started to up my game buying some equipment. About 5 years ago I was in a local prospecting shop in central Arizona contemplating which new piece of equipment I was willing to invest in to find more gold.
Excalibur II
October 31, 2017 05:49am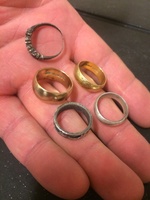 Some of the eleven rings found in one Saturday on the same beach.
CTX 3030
October 30, 2017 07:52am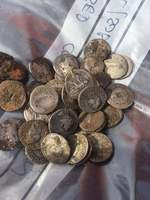 It was amazing to see the coins come out of ground , even the archaeologist said that he had never seen several of the coins in over 20 years
E-TRAC
October 29, 2017 09:16am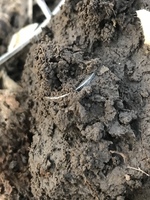 Crops are being harvested here in Iowa, and some of my better locations are opened up to swinging again. Got out to one spot for the first time this fall for a hour swing on Oct. 25th after work, using ...
Found 2,240 Results, displaying 1 to 10